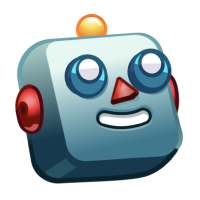 United Telegram Token
UTBAI
0xB6D3E15ce111E9dDAE2B95cFE515A722E18CC125
It allows to monetize Telegram traffic.
Upvote
You can upvote by clicking on the buttons below. Moreover, you can get profit from price changes when voting by buying. Also, you can earn passive income by voting through staking.
United Telegram Token's advantage 
At UnitedTeleBot, the team is revolutionizing how businesses can generate revenue from traffic. These guys are building the first AI-driven system that converts traffic into measurable profit growth. Also, they are continuously testing and refining big data to ensure the system is efficient and effective.
What's the UTBAI token?
UTBAI is a BEP20 utility token. Also, it allows earning a pre-determined daily growth rate. Users will receive a daily return, regardless of external conditions. UTBAI's system gets support because Telegram is the fastest-growing app in the world. As long as something continues to grow, there is an opportunity to profit from it. Besides, the project focuses on automation, pre-calculated growth, and increasing community, ensuring that investors receive the best possible return on their investment.
Disclaimer
In addition, please note that the information on this page does not constitute investment advice. Besides, Tokpie does not provide legal, tax, or financial advice or guarantee the coin's price performance.
More links to trade UTBAI tokens
For any questions, contact Tokpie at: https://t.me/tokpie.