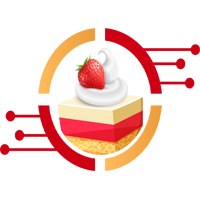 Tres Leches Cake
3LechesCake
0x97B846DB4E521A07185d3da4408a12897316b618
It's a community-driven altcoin that allows winning a scholarship.
Upvote
You can upvote by clicking on the buttons below. Moreover, you can get profit from price changes when voting by buying. Also, you can earn passive income by voting through staking.
Tres Leches Cake's advantage 
Tres Leches Cake's advantage is to create a community effort to assist students in having an excellent education through scholarship donations.
What's the 3LechesCake token?
3LechesCake is a community-driven BEP20 altcoin running on the Binance Smart Chain.
Disclaimer
Also, kindly note that the text on this page is not investment advice. Besides, the Tokpie does not give any legal, tax, or financial suggestions or warranty of the coin's price performance.
More links to trade 3LechesCake tokens
For any questions, contact Tokpie at https://t.me/tokpie.