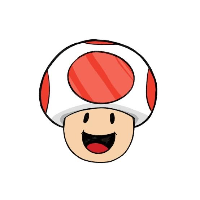 0x407F25daF2acf8dEd5736B5D8Fc68Ec361762056
It's a BEP20 community-driven coin.
Upvote
You can upvote by clicking on the buttons below. Moreover, you can get profit from price changes when voting by buying. Also, you can earn passive income by voting through staking.
Toad inu's advantage 
A little toad with big dreams, Toad Inu, is on a mission to make everyone wealthy. Toad Inu isn't just any ordinary token; it's a unique crypto project that brings together the excitement of cryptocurrency with the charming persona of a determined toad. So, the team's vision is to create a future where financial prosperity is accessible to all, inspired by the resilience and determination of a toad. These guys believe in the principles of trust, transparency, and wealth generation, and we strive to create an inclusive and empowering community that thrives on these values.
What's the Toad token?
Toad is a BEP20 community-based token. Toad Inu's strength lies in its community. The projects fosters an engaging and inclusive environment where toad enthusiasts, crypto enthusiasts, and investors can come together to learn, share, and grow. Also, the team uses various communication channels, including social media platforms and dedicated forums, encourage open discussions and provide updates on project developments. Besides, the managment consists of developers, blockchain experts, and crypto enthusiasts work tirelessly behind the scenes to ensure the success of Toad Inu. In addition, this startup actively seeks input and feedback from vibrant community of toad-loving investors, as the crew believe in the power of community-driven projects.
Disclaimer
In addition, please note that the information on this page does not constitute investment advice. Besides, Tokpie does not provide legal, tax, or financial advice or guarantee the coin's price performance.
More links to trade Toad tokens
For any questions, contact Tokpie at: https://t.me/tokpie.