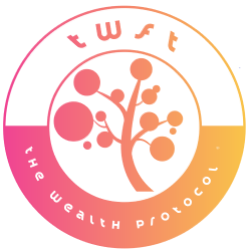 The Wealth Funding Token
TWFT
0x4f7Ac72E87Fa32ecDdDE23e99D1d065272C7246a
It aims to offer innovative financial solutions using blockchain technology.
Upvote
You can upvote by clicking on the buttons below. Moreover, you can get profit from price changes when voting by buying. Also, you can earn passive income by voting through staking.
The Wealth Funding Token's advantages 
The Wealth Funding Token's advantages lie in offering investors a secure and knowledgeable community to navigate the cryptocurrency market. The team also aims to provide the latest encryption technology and transparency through smart contracts to protect users' investments. With a focus on constant improvement, Hemjem seeks to offer investors a superior experience and more profitable opportunities than its competitors.
What's the TWFT token?
TWFT is a BEP20 token that operates on the Binance Smart Chain. With the help of blockchain technology, the protocol aims to provide state-of-the-art financial management expertise to offer innovative and low-cost financial packages to individuals and businesses worldwide. In addition, the protocol aims to bring wealth creation opportunities to all people and companies facing challenges under the current economic system. The business model focuses on providing ethical and transparent wealth creation and management solutions. This altcoin also has 10% taxation, with 6% going back to token holders and 4% to the liquidity pool. The team plans to burn 412,400,000,000,000 coins.
Disclaimer
Please note that the information here does not constitute investment advice. In addition, Tokpie does not provide legal, tax, or financial advice or guarantee the coin's price performance.
More links to trade TWFT tokens
Contact Tokpie at https://t.me/tokpie for any questions.