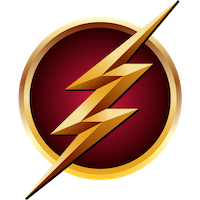 THE FLASH EVOLUTION
FLASH
0xaf23921f146c1DeB5b436deB3a7FdeAF53f02b3F
It's a new utility meme altcoin dedicated to the FLASH movie.
Upvote
You can upvote by clicking on the buttons below. Moreover, you can get profit from price changes when voting by buying. Also, you can earn passive income by voting through staking.
THE FLASH EVOLUTION's advantage 
THE FLASH EVOLUTION's advantage is in the first token of its kind, based on the main character of the movie "The Flash." The team has launched it on the BNB Chain network, aiming to provide investors with a profitable and attractive opportunity. Also, the coin supply distribution is fair and transparent, and it incorporates a reflection mechanism that generates passive income in USDT for holders. Simultaneously, the project has two main objectives: to promote blockchain technology adoption by providing a secure and efficient token for transactions that offers an alternative means of storing and transferring value. Secondly, it aims to provide a passive income stream for $FLASH holders through its redistribution mechanism, automatically accumulating stablecoin passive income $USDT. The project also intends to support the development of new and innovative crypto projects by supplying funding and resources for promising ideas and companies. So, the vision of $FLASH is long-term, as it looks to contribute to the growth and evolution of the crypto space while providing value and benefits to its community of holders and followers.
What's the FLASH token?
FLASH is a BEP20 meme coin with utility values. Investors looking to diversify their portfolio on the BNB Chain network may want to consider $FLASH as a safe long-term choice. By investing in $FLASH, they can secure a safe and reliable long-term investment that rewards them with USDT benefits and exciting growth opportunities on the BNB Chain network. Moreover, the token has a reflection mechanism, which automatically involves a commission and redistribution of 9% of the cost for each purchase or sale transaction. This mechanism will help ease the constant liquidity increase on the Pancake Swap DEX and benefit holders in $USDT.
Additionally, the team has many plans, such as an ambassador program for top holders and competitions to earn USDT, set to go live in the first phase after the launch. So, the management is carefully planning the following steps, including NTF minting, snapshots for possible airdrops of the project's V2, and other DeFi expansions, to take care of holders. The remaining percentage goes to the team to fund the project's future development, ensuring its continuity.
Disclaimer
In addition, please note that the information on this page does not constitute investment advice. Besides, Tokpie does not provide legal, tax, or financial advice or guarantee the coin's price performance.
More links to trade FLASH tokens
For any questions, contact Tokpie at: https://t.me/tokpie.