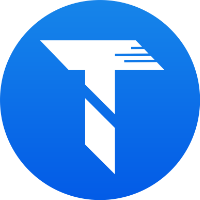 0xd9780513292477C4039dFdA1cfCD89Ff111e9DA5
It's a system for accepting online payments. Also, $TGR allows cross-chain transfers between The Open Network (TON) and Binance Smart Chain.
Upvote
You can upvote by clicking on the buttons below. Moreover, you can get profit from price changes when voting by buying. Also, you can earn passive income by voting through staking.
Tegro's Advantages 
The core Tegro's advantage allows businesses to connect their payment systems with banks without commissions. Also, the project created a payment token for the Tegro ecosystem - TGR. Users can use it for settlements on the site. Besides, companies and customers can pay for services and goods with $TGR via the Tegro Money payment system. Apart from the above, the team uses its altcoin for mutual settlements in the marketplace, payment system, wallet, and a decentralized exchange in Web3.0.
What's the TGR token?
TGR is a BEP20 (BSC) token serving as a means of payment for settlements on the decentralized exchange and NFT marketplace. Moreover, the developers have already integrated it into the first mobile wallet applications. Also, thanks to the bridge solution, anyone can move this coin between the TON blockchain and Binance Smart Chain.
Disclaimer
Also, be aware that the text on this page is not investment advice. Moreover, Tokpie does not give any legal, tax, financial suggestions, or warranty of the token's price performance.
Valuable links to trade TGR tokens
For any questions or cooperation, contact Tokpie at https://t.me/tokpie.