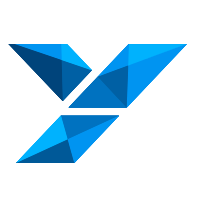 0x0A41E6d4D4897E8Cec819ce7D10B2D7cDa61Dc94
It's a new Metaverse utility altcoin.
Upvote
You can upvote by clicking on the buttons below. Moreover, you can get profit from price changes when voting by buying. Also, you can earn passive income by voting through staking.
Super Yacht Coin's advantage 
Super Yacht Coin's advantage includes YCLUB's Metaverse. It's a complete ecosystem that encourages users to trade their NFTs within the platform. Also, owners of YCLUB NFTs get rewards for holding NFTs.
What's the SYC token?
SYC is an ERC20 utility token that allows NFT owners to interact with each other. Moreover, holders can use the Metaverse and transact with SYC as a currency.
Disclaimer
Also, kindly note that the text on this page is not investment advice. Besides, the Tokpie does not give any legal, tax, or financial suggestions or warranty of the coin's price performance.
Additional links to trade SYC tokens
For any questions, contact Tokpie at https://t.me/tokpie.