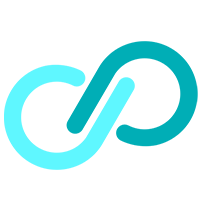 0xE99356B3891B60AdAF1e46393601EFF2379e3a51
It's at the forefront of propelling the forthcoming projects, ensuring their fair and decentralized launch on numerous blockchain networks.
Upvote
You can upvote by clicking on the buttons below. Moreover, you can get profit from price changes when voting by buying. Also, you can earn passive income by voting through staking.
Starterpool's advantage 
Starterpool is revolutionizing the project launch landscape by establishing itself as the ultimate multi-chain launchpad that transcends the limitations of specific blockchains. Unlike the current fragmented approach, Starterpool aims to provide selected projects with the opportunity to launch on diverse blockchain networks. By offering this flexibility, Starterpool eliminates the constraints of blockchain choices and empowers projects to reach a wider audience. Recognizing the importance of trust in the blockchain realm, Starterpool implements a meticulous due diligence process for every project it selects. With a commitment to transparency, Starterpool ensures open and clear communication with potential participants. So, to gain access to proposed sales, participants will be required to stake a predetermined amount of Starterpool tokens (SPOL), thus fostering a sense of commitment and engagement.
What's the SPOL token?
SPOL is a utility ERC-20 token that extends beyond being a launchpad. The project envisions developing a comprehensive ecosystem encompassing various support options for projects. It includes essential services like a robust KYC process, incubation programs, and strategic marketing assistance. By providing a holistic range of solutions, Starterpool empowers projects to navigate the challenges of the crypto space and maximize their potential for success. The Starterpool token (SPOL) plays a pivotal role in this ecosystem. It will be launched on both Binance Smart Chain (BSC) and Arbitrum, utilizing the strengths of each network. The choice to launch on Binance Smart Chain is caused by its efficiency and suitability for token releases. At the same time, the adoption of Arbitrum is influenced by its exceptional performance and favorable fee structure. With the SPOL token at its core, Starterpool aims to foster decentralized innovation and create a convenient and secure DeFi platform for the crypto community.
Disclaimer
Also, kindly note that the text on this page is not investment advice. Besides, the Tokpie does not give any legal, tax, or financial suggestions or warranty of the coin's price performance.
More links to trade SPOL tokens
For any questions, contact Tokpie at https://t.me/tokpie.