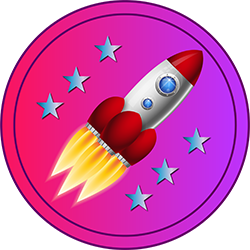 0x6cc9E4423258a97598F865a1b6aCde76a6b81b7b
It's a cutting-edge decentralized finance (DeFi) altcoin.
Upvote
You can upvote by clicking on the buttons below. Moreover, you can get profit from price changes when voting by buying. Also, you can earn passive income by voting through staking.
StarTEK's advantage 
StarTEK's advantage is an innovative platform. It supports new start-up projects in various fields, such as blockchain games, VRs, and gadgets. Also, this platform utilizes Technology Enabled Knowledge (TEK), which makes it a modern generation protocol. Simultaneously, the team issued the StarTEK Token operating on the Binance Smart Chain. As a result, holders benefit from cheap transactions. Besides, it's a deflationary altcoin that helps users significantly. So, StarTEK could rapidly gain popularity in the decentralized finance (DeFi) market.
What's the STEK token?
STEK is a BEP20 token with 10% taxation. One of the vital advantages of StarTEK is that it supports innovative start-up projects in various fields, including Applications, Video games, Web3, and AI. Therefore, entrepreneurs from different areas can use this platform to bring their projects to fruition. Furthermore, the platform provides a safe and secure environment for these projects to thrive. Also, this coin represents a TEK-based protocol. So, it makes StarTEK an attractive platform for anyone looking to start a new project, especially in the DeFi market. 
Another benefit of StarTEK is that it is a deflationary token. Therefore, all holders benefit from each transaction. Furthermore, it ensures that the token's value continues to increase over time, which is a significant advantage for those who hold StarTEK. As a result, this platform has quickly become one of the most popular options in the DeFi market, attracting both entrepreneurs and investors alike. With its innovative approach and cutting-edge technology, StarTEK could become a major player in the decentralized finance market, providing significant benefits to its users while supporting creative start-up projects in various fields.

Disclaimer
In addition, please note that the information on this page does not constitute investment advice. Besides, Tokpie does not provide legal, tax, or financial advice or guarantee the coin's price performance.
More links to trade STEK tokens
For any questions, contact Tokpie at: https://t.me/tokpie.