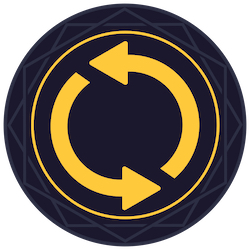 0x7a364484303B38Bce7B0ab60a20DA8F2F4370129
The SELF token is the governance token of the SMB ecosystem. In addition to its use cases on SMBSwap, SELF is additionally used to determine voting power for the truly decentralized community that runs SMB.
Upvote
You can upvote by clicking on the buttons below. Moreover, you can get profit from price changes when voting by buying. Also, you can earn passive income by voting through staking.
Smbswap Finance's advantage 
Smbswap Finance's advantage includes trading any token on BNB Smart Chain in seconds. Moreover, anyone can do it by connecting a wallet to the DEX.
What's the SELF token?
SELF is a BEP20 token powering the SMBSwap ecosystem. Users can earn SELF from Farms and make Pools. Also, they can buy and sell this coin on the exchange. Besides, people can stake $SELF and earn more tokens by purchasing Lottery tickets in the SMBSwap Lottery. Furthermore, holders can Vote on proposals relating to the SMBSwap ecosystem.
Disclaimer
Also, kindly note that the text on this page is not investment advice. Besides, the Tokpie does not give any legal, tax, or financial suggestions or warranty of the coin's price performance.
More links to trade SELF tokens
For any questions, contact Tokpie at https://t.me/tokpie.