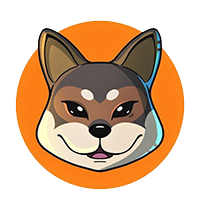 0x5435F964eeEEf525fe571C95E8f601f8C708454E
It's a community-based project for value storing.
Upvote
You can upvote by clicking on the buttons below. Moreover, you can get profit from price changes when voting by buying. Also, you can earn passive income by voting through staking.
SHIKOKU INU's advantage 
SHIKOKU INU's advantage is in its community. Shikoku Ken dogs protect the Japanese mountainous island of Shikoku with loyalty. They exhibit agility and tenacity, and the $SHIKOKU community is no different. Launched on March 8, 2023, $SHIKOKU is a decentralized experiment born from trials and tribulations. This community is the strongest, supportive of one another and pushing each other towards success. Besides, by developing the SIDE (Shikoku Inu Decentralized Ecosystem) with #SHIK being the centerpiece and store of value, we aim to create a thriving community full of creators, investors, developers, and holders, backed by $SHIKOKU.
What's the SHIK token?
SHIK is a BEP20 community-driven token. Also, $SHIKOKU is a community experiment in truly decentralized finance. For some, it is a second chance; for most, it is the real chance they have ever had. The community owns $SHIKOKU, and there is no allotted owner. The private key for the original $SHIKOKU deployer is available to all for adding to their custodial wallets, allowing them to join the army.
Disclaimer
In addition, please note that the information on this page does not constitute investment advice. Besides, Tokpie does not provide legal, tax, or financial advice or guarantee the coin's price performance.
More links to trade SHIK tokens
For any questions, contact Tokpie at https://t.me/tokpie.