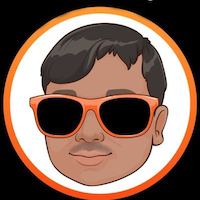 0x187136dee77B8866ED2726c70AdD36f4A1f96E7d
It's a meme coin running on the BNB Smart Chain.
Upvote
You can upvote by clicking on the buttons below. Moreover, you can get profit from price changes when voting by buying. Also, you can earn passive income by voting through staking.
SER token's advantage 
Due to the team statement, the SER token is among the most popular memes in the crypto degen space. Therefore, it might have a bright future and take a top spot in meme coins. Besides, it has many features that make it attractive to investors, including a stealth launch, no tax, no presale, and low gas fees on BSC. So, for example, the team locked liquidity for a year, ensuring the token's stability and longevity. Furthermore, the project aims to remind everyone that this meme will stay for generations.
What's the SER token?
SER is a BEP20 meme altcoin operating on the Binance Smart Chain. Also, this crypto-asset has no intrinsic value or expectation of financial return. It has no formal team or roadmap and could be more beneficial, designed for entertainment. However, the token has some advantages, making it a popular choice among investors. The coin has a fair launch without team allocation or pre-mine, making it a fair and transparent investment opportunity. Part of the funds is allocated for marketing and CEX listing, ensuring the token's visibility and accessibility. The token supply is 1,000,000,000,000.00, and 85% of the liquidity is on DEX, with 5% savings for CEX listings and 10% marketing. Therefore, this altcoin brings fun and can become an exciting investment opportunity taking the crypto degen space by storm.
Disclaimer
In addition, please note that the information on this page does not constitute investment advice. Besides, Tokpie does not provide legal, tax, or financial advice or guarantee the coin's price performance.
More links to trade SER tokens
For any questions, contact Tokpie at: https://t.me/tokpie.