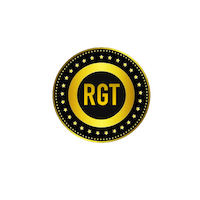 0x388624E28d9494d598cD8ED2B3aF0d598b7eE127
It's a community-driven, fairly launched DeFi token.
Upvote
You can upvote by clicking on the buttons below. Moreover, you can get profit from price changes when voting by buying. Also, you can earn passive income by voting through staking.
Rojgar Token's advantage 
The advantage of Rojgar Token is that it allows people to utilize a basket of fiat-pegged stablecoins. Also, the contract stabilizes these stablecoins algorithmically by its reserve currency - $RGT.
What's the RGT token?
RGT is a BEP20 community-driven altcoin for developers and visionary people. The team aims to create an open-source, decentralized ecosystem. As a result, a project could maximize employment options.
Disclaimer
In addition, note that the text on this page is not investment advice. Besides, the Tokpie doesn't give any legal, tax, or financial suggestions or warranty of the coin's price performance.
More links to trade RGT tokens
For any questions, contact Tokpie at https://t.me/tokpie.