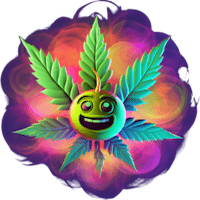 0x27Fc3BAF0d2B14eabaCFf6A93890cD47520f20ff
It's a community-focused platform and token that aims to revolutionize the cannabis payment landscape, offering convenience, exclusive rewards, and a vibrant community for cannabis enthusiasts.
Upvote
You can upvote by clicking on the buttons below. Moreover, you can get profit from price changes when voting by buying. Also, you can earn passive income by voting through staking.
POTHEADS's advantage 
The POTHEADS's advantage consists of the following: 

Convenience and Security: The token provides a utility-focused payment option specifically designed for cannabis transactions, ensuring fast, secure, and decentralized payments both online and in physical stores. Leveraging blockchain technology eliminates the need for intermediaries, reducing transaction costs and enhancing overall efficiency. 
NFT Rewards: Token holders gain access to exclusive NFT drops and early access to limited edition collectibles, allowing them to enjoy unique and high-value digital assets. They also get special privileges and exclusive access to NFT allowlists, creating a VIP experience for cannabis enthusiasts. 
Staking Benefits: Holders can earn passive income by staking their $WEED tokens, similar to growing their stash without effort. Stakers also gain influence and decision-making power within the project, shaping the future of $WEED.
Additionally, staking strengthens the network, contributing to its security and stability. 
Exclusive Merchandise and Branding Opportunities: Token holders can access branded products and merchandise through collaborations with cannabis stores. This fosters a sense of pride and belonging within the community and provides an avenue to showcase support for the brand. 
Community Engagement: The project emphasizes community engagement by organizing events, sponsoring educational programs, and supporting advocacy efforts for responsible cannabis use. By building solid relationships with industry stakeholders, the token aims to become the preferred choice for cannabis payments, driving its growth and utility.
What's the WEED token?
POTHEADS is a vibrant community powered by the $WEED token, where cannabis enthusiasts celebrate the uplifting qualities of cannabis. They prioritize coexistence, productivity, and making positive impacts. In the future, the $WEED token will serve as a seamless payment method in cannabis stores and online platforms. As a token holder, you gain exclusive access to POTHEADS merchandise, such as custom grinders, rolling trays, cozy apparel, and reggae-inspired gear. These items will be available, allowing you to showcase your pride and belonging in the community. Additionally, the token's utility will expand, enabling more convenient and enjoyable cannabis experiences for the POTHEADS community. Join the magical journey of POTHEADS and embrace the relaxed way of life, spreading love and unity with a touch of creativity.

Disclaimer
Also, kindly note that the text on this page is not investment advice. Besides, the Tokpie does not give any legal, tax, or financial suggestions or warranty of the coin's price performance.
More links to trade WEED tokens
For any questions, contact Tokpie at https://t.me/tokpie.