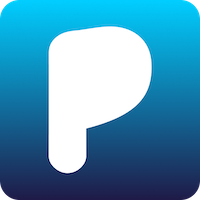 0x8EF47555856f6Ce2E0cd7C36AeF4FAb317d2e2E2
It aims to provide clients with access to cryptocurrency and fiat management, crypto-lending, card issuances, and risk management services.
Upvote
You can upvote by clicking on the buttons below. Moreover, you can get profit from price changes when voting by buying. Also, you can earn passive income by voting through staking.
PayAccept's advantage 
Pushing the envelope of conventional finance, PayAccept is charting a unique path in the payment industry. It aims to deliver an effortlessly manageable payment system for cryptocurrency and fiat currencies, carving a niche by marrying traditional and Decentralized Finance (DeFi). PayAccept's integrated platform is marked by simplicity, empathy, and utility, making it easier for individuals to adopt the new digital economy. This platform has features such as multi-chain support, audited smart contracts, AML/KYC compliance, and QR Payments. Implementing advanced payment capabilities such as fiat on-ramp, effortless wallet creation, and multi-chain support makes it an all-encompassing financial platform.
What's the PAYT token?
Focusing on the coin of the realm, PayAccept strives to create a genuinely inclusive financial ecosystem. It provides an end-to-end trading platform that lowers the barriers to cryptocurrency trading, thus making it more accessible to beginners. PayAccept fosters the ethos of sunbaking the unbanked - it's an endeavor to provide global access to financial products like crypto, stocks, shares, bonds, savings, cash-backs, and loyalty cards. Emphasizing a no-middleman approach, the objective is to launch an application that transcends borders and enables financial inclusivity. Whether you're new to cryptocurrencies or a seasoned trader, PayAccept's vision is to bridge the knowledge gap, creating a more integrated financial world.
Disclaimer
Also, kindly note that the text on this page is not investment advice. Besides, the Tokpie does not give any legal, tax, or financial suggestions or warranty of the coin's price performance.
More links to trade PAYT tokens
For any questions, contact Tokpie at https://t.me/tokpie.