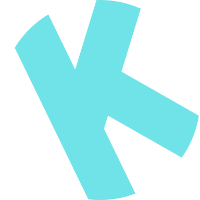 0x84Fd7CC4Cd689fC021eE3D00759B6D255269D538
It's a decentralized exchange inspired by the PancakeSwap.
Upvote
You can upvote by clicking on the buttons below. Moreover, you can get profit from price changes when voting by buying. Also, you can earn passive income by voting through staking.
Pankuku's Advantage 
Pankuku's core advantage is a hyper deflationary token operation on the Binance Smart Chain. Also, the team develops the KUKU Swap, Super High Staking, an NFT Marketplace, and a Barter Lottery. As a result, the developers aim to create a decentralized exchange (DEX) better than a notable PancakeSwap. In addition, these guys plan to launch the KUKU E-Commerce Web Shop, a Launchpad, KUKU Play, and a native KUKU crypto wallet. Moreover, in contrast to the inflating PancakeSwap's CAKE altcoin with unlimited supply, the Pankuku provides the KUKU cryptocurrency with deflating and limited supply.  
What's the KUKU token?
KUKU is a BEP20 (BSC) token serving as a means of payment for Pankuku's Defi products. Besides, the token contract takes 5% percent from each transaction. Therefore, it could push the price up by burning. Thanks to such taxation, the team funds its Charity Foundation.
Disclaimer
Also, be aware that the text on this page is not investment advice. Moreover, Tokpie does not give any legal, tax, financial suggestions, or warranty of the token's price performance.
Other links to trade KUKU tokens
For any question or cooperation, contact Tokpie at https://t.me/tokpie.