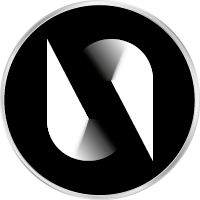 0x0F6266A9e9214ea129D4A001E9541d643a34C772
It's a mathematically perfect protocol that gives USDT to the token-holders.
Upvote
You can upvote by clicking on the buttons below. Moreover, you can get profit from price changes when voting by buying. Also, you can earn passive income by voting through staking.
OLOID's Advantage 
OLOID's advantage is a rewarding system that provides token-holders with USDT. Thanks to the mathematically perfect protocol, users can invest, hold, and get Tether. Then, reinvest profits to loop "oloidly". Also, with growing volume, the rewards increase too. 
What's the OLOID token?
OLOID is a BEP20 (BSC) token offering static USDT profit. Besides, it has a community-driven smart contract on Binance Smart Chain. So, the contract allows investors to enjoy reinvesting opportunities to extend their rewards from the pool. Important to note that the protocol provides 7% holder rewards (USDT) and 3% marketing transfers. However, transfers don't bear the fee. Therefore, this altcoin is suitable for arbitrage.
Disclaimer
Also, be aware that the text on this page is not investment advice. Moreover, Tokpie does not give any legal, tax, financial suggestions, or warranty of the token's price performance.
Valuable links to trade OLOID tokens
For questions or collaborations, contact Tokpie at https://t.me/tokpie.