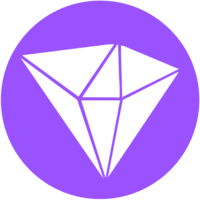 0xc6F509274FcC1F485644167CB911fd0C61545E6c
It's an all-in-one ecosystem for DAO, Defi, AMM, and NFTs.
Upvote
You can upvote by clicking on the buttons below. Moreover, you can get profit from price changes when voting by buying. Also, you can earn passive income by voting through staking.
Obsidium's Advantage 
Obsidium's advantage is in a cross-chain layer that runs without servers. Thanks to that layer-2 solution, other crypto projects get Automated Market Making (AMM), Decentralizes Financing (Defi), and non-fungible tokenization (NFTs). Moreover, the developers offer a scalable product with sub-seconds confirmation time and the most negligible transactional costs. 
What's the OBS token?
OBS is a BEP20 (BSC) token serving as a means of payment inside the Obsidium ecosystem. So, this altcoin unlocks access to an easy-to-use and most sophisticated Ecosystem of DAO, Defi, AMM, and NFTs for blockchain startups. 
Disclaimer
Also, be aware that the text on this page is not investment advice. Moreover, Tokpie does not give any legal, tax, financial suggestions, or warranty of the token's price performance.
More links to trade OBS tokens
For any questions or cooperation, contact Tokpie at https://t.me/tokpie.