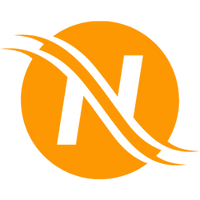 0x0439D9ddE3B831F2b22EE2a829F361A279adB583
Nwcoin is an experiment in building the No-Code developers' community, digital agencies, and freelancers in the field of mobile applications without programming skills.
Upvote
You can upvote by clicking on the buttons below. Moreover, you can get profit from price changes when voting by buying. Also, you can earn passive income by voting through staking.
Nwcoin
's Advantages 
Nwcoin's advantages include a platform for the development of mobile applications. It unites developers and digital agencies and allows them to buy and sell their applications, design elements, and services. Simultaneously, it provides the $NWC with a practical benefit in the NWICODE's ecosystem. So, try it to obtain an unbeatable advantage of the platform where No-Code and blockchain developers come together.

What's the 

NWC token?

NWC is a BEP20 (BSC) token representing a free-floating reserve currency. Moreover, the basket of assets blocks it. Also, it focuses on supply growth rather than price increases. In that way, the NwcoinDAO hopes that the $NWC will be able to function as a currency capable of maintaining its purchasing power regardless of markets' volatility.


 
Disclaimer
Also, be aware that the text on this page is not investment advice. Moreover, Tokpie does not give any legal, tax, financial suggestions, or warranty of the token's price performance.
Useful links to trade 

NWC tokens

For any questions or cooperation, you can contact Tokpie at https://t.me/tokpie.