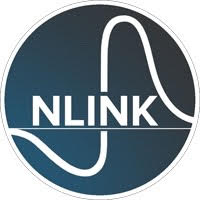 0x2272d5C44d57d4D88CbFA382561476142d9E13BE
It aims to create a global human-based network (WWH) using Neuralink chip and upcoming gadgets to meet digital needs efficiently and sustainably.
Upvote
You can upvote by clicking on the buttons below. Moreover, you can get profit from price changes when voting by buying. Also, you can earn passive income by voting through staking.
Neuralink's advantage 
Neuralink is focusing on developing a groundbreaking solution for human digital needs. The team aims to leverage the Neuralink Chip in their upcoming gadgets. This project offers numerous advantages, including high scalability and privacy in network access. By utilizing their wearable devices, individuals can securely access the network using their brains as the key. This innovative approach ensures convenience and contributes to the conservation of natural resources as the hardware requirements are minimal, limited to the Neuralink chip and Nlink Gadgets. The company is committed to revolutionizing the way digital needs are addressed, offering an efficient and sustainable solution.
What's the Nlink token?
Nlink is a BEP20 altcoin aiming to support the team's mission. Such support will enable Neuralink's management to impact society significantly. So, the team's goal is technological advancement and improving the world. Concurrently, the company and its supporters can drive innovation and create a better future.
Disclaimer
In addition, please note that the information on this page does not constitute investment advice. Besides, Tokpie does not provide legal, tax, or financial advice or guarantee the coin's price performance.
More links to trade Nlink tokens
For any questions, contact Tokpie at: https://t.me/tokpie.