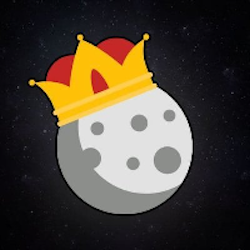 0xaf96a19c2DD4a0f6B077D9481fCc8C9102FAa141
It's a working project that provides BSC traders with many sophisticated tools.
Upvote
You can upvote by clicking on the buttons below. Moreover, you can get profit from price changes when voting by buying. Also, you can earn passive income by voting through staking.
Moonarch App's advantage 
The Moonarch App's advantage consists of multiple products that help cryptocurrency traders to buy and sell BEP20 altcoins. Such products include top gainers, wallet value, whale watching, and new tradable tokens.
What's the MOONARCH token?
MOONARCH is a BEP20 utility token that users can apply on Moonarch's App. So, with the help of the coin, people unlock additional features.
Disclaimer
Also, note that the text on this page is not an investment recommendation. Besides, Tokpie does not give any legal, tax, financial suggestions, or warranty of the coin's price performance.
More links to trade MOONARCH tokens
For any questions, contact Tokpie at https://t.me/tokpie.