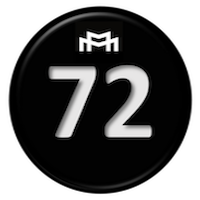 0xdF9e1A85dB4f985D5BB5644aD07d9D7EE5673B5E
MM72 is trying to solve the problem of so-called "non-performing tokens." For example, users can swap their failed coins for the $MM72 to get some money instead of a total loss.
Upvote
You can upvote by clicking on the buttons below. Moreover, you can get profit from price changes when voting by buying. Also, you can earn passive income by voting through staking.
MM72

's Advantages 
One of the main advantages of MM72's coin is its limited supply. Also, that's the only solution that allows people to swap their 'poor' altcoins for something that has value. Therefore, users could make a profit. 

What's the 

MM72 token?
MM72 is a BEP20 (BSC) community-based token that reduces users' losses caused by investing in the wrong tokens. Also, the team wants to create a strong community that makes value from their failed cryptocurrencies. Besides, the developers have already renounced the $ MM72's ownership. Moreover, these guys locked 30% of liquidity on the Pancake Swap. 
Disclaimer
Also, be aware that the text on this page is not investment advice. Moreover, Tokpie does not give any legal, tax, financial suggestions, or warranty of the token's price performance.
Useful links to trade 

MM72 tokens
For any questions or cooperation, you can contact Tokpie at https://t.me/tokpie.