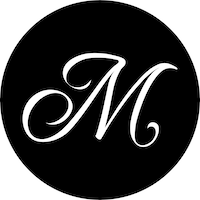 0xc5a7EbEdce820F06a610289370c2430596E81fa8
Market cap:
$85,203,967,429
It's a Research and Development (R&D) platform that operates Mandamus (¥€$) altcoin.
Upvote
You can upvote by clicking on the buttons below. Moreover, you can get profit from price changes when voting by buying. Also, you can earn passive income by voting through staking.
MANDAMUS's Advantages 
​The main advantage of MANDAMUS (¥€$) is a plan to create a platform where participants can vote for other projects. So, the community will decide about the research and development of MANDAMUS's team. Also, the management wants to provide members with open-source reports. These reports will show third-party crypto projects and their coins available for integration.
What's the ¥€$ token?
The ¥€$ is an ERC20 token that runs on the Ethereum blockchain. The altcoin powers the Mandamus's research and development platform. Besides, the team aims to hold ten percent of net revenue as a reserve. Such a reserve will contain USD, Gold, and short-term U.S. government obligations.
How to buy with Bank Card?
Use your bank card or Apple Pay to obtain ¥€$ altcoins for your local fiat currency.
Enter the generated ETH address on the 

bank card processing page

. Also, enter the amount of ETH and click on the "Continue" button.

After getting a confirmation email, obtain ¥€$ tokens 

here

.
Disclaimer
Also, be aware that the text on this page is not investment advice. Moreover, Tokpie does not give any legal, tax, financial suggestions, or warranty of the token's price performance.
Valuable links to trade ¥€$ tokens
For any questions or cooperation, contact Tokpie at https://t.me/tokpie.