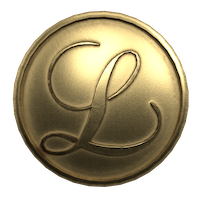 0xAefDA5C5DD0D1C607523f3e0eF3ea3E4EC8c2C64
It's a digital crowdfunding platform that combines traditional investments with the ability to get companies' shares for working.
Upvote
You can upvote by clicking on the buttons below. Moreover, you can get profit from price changes when voting by buying. Also, you can earn passive income by voting through staking.
LinkBridge's Advantage 
LinkBridge's advantage is an ability to promote shares exchanging for work in the participating companies. As a result, users can apply multiple types of investment with varied returns and risks in different companies and industries. Moreover, investors can make investments with amounts starting from 4000 pesos. Therefore, anyone can configure a diversified investment pool that maximizes returns.
What's the LNKB token?
LNKB is a token that operates on the Ethereum (ERC20) and Binance Smart Chain (BEP20). Also, the coin allows LinkBridge to charge a fee through the blockchain. The team takes fees from investors and applicant businesses. Important to note that the token's contract takes a 6% tax from each transaction made on BSC.
Disclaimer
Also, be aware that the text on this page is not investment advice. Moreover, Tokpie does not give any legal, tax, financial suggestions, or warranty of the token's price performance.
Additional links to trade LNKB tokens
For any questions or cooperation, contact Tokpie at https://t.me/tokpie.