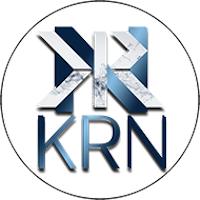 0x8013d731f429b3AD418f5467F9F68285eFd67ca7
It's a web3 social platform that revolutionizes the way people connect.
Upvote
You can upvote by clicking on the buttons below. Moreover, you can get profit from price changes when voting by buying. Also, you can earn passive income by voting through staking.
KRYZA Network's advantage 
KRYZA Labs, an AI startup, aims to provide the advantages of AI to everyone, addressing the challenges faced in the era of digitalization. One of the major problems is the vast array of applications available, each serving different purposes and consuming significant device storage. KRYZA Labs understands this limitation and seeks to overcome it by developing the KRYZA Ecosystem, an application family that caters to users' needs and adapts to the evolving digital revolution. By creating a comprehensive application ecosystem, KRYZA enables users to access all the essential functions of a social platform while embracing the potential of web3, the third generation of the internet. This revolutionary approach empowers users and promotes the development of digitalization, ensuring that technology aligns with their requirements.
Furthermore, KRYZA recognizes the increasing accessibility and familiarity of AI solutions. Leveraging this trend, KRYZA implements its AI system for two essential purposes. Firstly, AI is a valuable tool for automation and error prevention, enhancing efficiency and accuracy in various processes. Secondly, by incorporating AI into its solutions, KRYZA enables users to adapt more quickly to partly standard methods as AI becomes an integral part of their daily lives. With AI's growing familiarity and acceptance, KRYZA Labs is well-positioned to leverage this technology and drive innovation in the digital landscape.
What's the KRN token?
KRYZA Network, the flagship application of the KRYZA Ecosystem, exemplifies the advantages brought by this revolutionary approach. It is a web3 social platform that offers extensive functionalities beyond traditional applications. At its core, KRYZA Network aims to educate users about cryptocurrencies, ensuring safe and secure engagement in this evolving technology. Additionally, KRYZA Network facilitates connections with friends and participation in educational groups, providing a comprehensive social experience. Through continuous updates and the integration of artificial intelligence, KRYZA Network strives to enhance user satisfaction by customizing the platform to match their preferences and deliver a superior quality experience. With AI-powered algorithms driving the marketplace and dating platform, users can discover relevant content and find ideal matches effortlessly. KRYZA Network's native token, KRN, powers its advertising section and other services within the ecosystem, offering users a seamless and interconnected experience.
Similarly, KRYZA Exchange, the centralized cryptocurrency exchange of the KRYZA Ecosystem, offers unique advantages to emerging web3 projects. By providing lower listing fees and access to Binance and Kucoin liquidity, KRYZA Exchange acts as a stepping stone for these projects, fostering their growth and potential to become market changes. As the native token of KRYZA Exchange, KRX holds significant utility within the platform, enabling users to access exclusive benefits and trade with more significant advantages. KRX transactions contribute to its increasing utility and are paid as transaction fees, reinforcing its importance in the ecosystem. With plans to integrate KRYZA Exchange with other applications, including KRYZA Network, the platform aims to establish a trusted environment where users can discover and invest in projects while maintaining trust and connectivity within a single platform.
Furthermore, the KRYZA Ecosystem encompasses KRYZASWAP, a decentralized exchange that revolutionizes cryptocurrency trading through its pool-based approach. KRYZASWAP offers users a range of discounts and benefits, especially when using its native token, KRS. Additionally, KRYZASWAP provides staking and farming opportunities, allowing users to mine cryptocurrencies without needing expensive hardware. The platform also offers comprehensive packages for non-web3 companies, assisting them in creating cryptocurrencies and preparing for initial coin offerings (ICOs). KRYZASWAP's native token, KRS, is a vital component in accessing the platform's features and participating in its various offerings.
In summary, KRYZA Labs leverages AI and the web.
Disclaimer
In addition, please note that the information on this page does not constitute investment advice. Besides, Tokpie does not provide legal, tax, or financial advice or guarantee the coin's price performance.
More links to trade KRN tokens
For any questions, contact Tokpie at: https://t.me/tokpie.