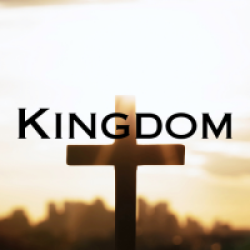 0xA9c04F23ee2298613285A102a41267922c6Cc205
It unites Christian values with blockchain, fostering positive change globally.
Upvote
You can upvote by clicking on the buttons below. Moreover, you can get profit from price changes when voting by buying. Also, you can earn passive income by voting through staking.
Kingdom's advantage 
Kingdom project holds many advantages for individuals wishing to engage with a faith-based community while participating in the dynamic world of cryptocurrencies. Also, it provides a pioneering integration of Christian values with blockchain technology. Moreover, Kingdom ushers in a novel way of nurturing positive change and supporting global community development initiatives. As a faith-driven digital platform, it offers a unique opportunity for individuals to contribute to causes that align with their Christian beliefs. The decentralized nature of blockchain further magnifies these advantages, equipping users with the power to directly back community projects, charitable organizations, and initiatives advocating justice, compassion, and social welfare. This fusion of faith and finance is a potent tool for good, channeling resources to where they are most needed while facilitating a sense of fellowship and unity amongst contributors.
What's the KDM token?
KDM token is not just a BEP20 cryptocurrency; it's a movement. The token holds a special significance as the core of this novel digital ecosystem. It is a conduit connecting faith-driven individuals to the myriad causes they wish to support. The decentralized nature of the token ensures transparency, accountability, and efficiency in transactions, reinforcing trust amongst its users. Furthermore, the token isn't merely an investment; it's a testament to its holder's commitment to Christian values and the promotion of social welfare. By joining the Kingdom movement and acquiring Kingdom Tokens, individuals participate in the expansive world of cryptocurrencies and play an active role in fostering community development and effectuating meaningful change. Together, Kingdom Token holders are building a world where Christian values and community development harmoniously coexist, transforming lives for the better.
Disclaimer
In addition, please note that the information on this page does not constitute investment advice. Besides, Tokpie does not provide legal, tax, or financial advice or guarantee the coin's price performance.
More links to trade KDM tokens
For any questions, contact Tokpie at: https://t.me/tokpie.