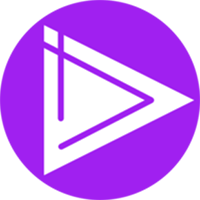 0x8a36F19cFb1B9b963A9bf664dd786Cc740EdC5D2
It's a crypto project that redefines the way you make cryptocurrencies.
Upvote
You can upvote by clicking on the buttons below. Moreover, you can get profit from price changes when voting by buying. Also, you can earn passive income by voting through staking.
INDDAIS's Advantage 
INDDAIS's advantage is an ecosystem that comprises three smart contracts operating on the Binance Smart Chain network. Thanks to these contracts (locking), users receive dividends. Therefore, people get transparency of Inddais coins based on mathematical principles and blockchain technology. 
What's the INIS token?
INIS is a BEP20 (BSC) token for farming. So, holders can benefit by seeding $INIS altcoins in Inddais farm. As a result, a holder receives some share of profits from Inddais's business ventures.
Disclaimer
Also, note that the text on this page is not an investment recommendation. Besides, Tokpie does not give any legal, tax, financial suggestions, or warranty of the coin's price performance.
More links to trade INIS tokens
For any questions, contact Tokpie at https://t.me/tokpie.