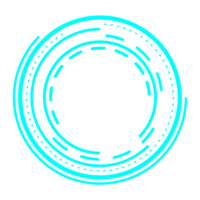 0xc8C06a58E4ad7c01b9bb5Af6C76a7a1CfEBd0319
It revolutionizes advertising with the help of blockchain technology.
Upvote
You can upvote by clicking on the buttons below. Moreover, you can get profit from price changes when voting by buying. Also, you can earn passive income by voting through staking.
ICLICK INU's advantage 
Discover the unparalleled advantages of iClick Inu. It's the next blockchain project aiming to revolutionize the world of advertising. By harnessing the power of blockchain technology, iClick Inu empowers brands to promote themselves like never before. Through our innovative platform, users can expand networks and boost commissions, with the potential to earn up to 10 levels of referral commission. Whether through referral deposits, ad views, or subscriptions, iClick Inu ensures users earn 1% on each level, providing a rewarding opportunity to maximize their earnings. Our PTC blockchain platform combines the efficiency of Pay-To-Click advertising with the transparency and security of blockchain, creating a new and lucrative way to earn money. With every interaction and earning recorded on an immutable digital ledger, iClick Inu guarantees transparency and trustworthiness in every transaction.
What's the ICLICK token?
ICLICK is a BEP20 altcoin working at the heart of the iClick Inu ecosystem, which plays a vital role in fueling the platform and facilitating seamless transactions. By leveraging our token, users can fully participate in the advertising and monetization opportunities available. Also, the coin serves as a gateway to access the platform's features and services. Through its integration with our blockchain technology, the iClick Inu token ensures the security and immutability of transactions, providing a reliable and tamper-proof ledger for all earnings and withdrawals. As you embark on your journey with iClick Inu, the first step is to sign up for an account, where you'll provide your details to create a personalized profile. Once a user creates an account, he can connect his wallet and fund trading wallet by depositing money and subscribing to the package of his choice. From there, you can start earning by viewing ads and engaging with the platform, with the flexibility to withdraw your earnings directly to your wallet whenever you desire. The iClick Inu token empowers you to seize the opportunities of our advertising and monetization platform, providing a seamless and rewarding experience.
Disclaimer
In addition, please note that the information on this page does not constitute investment advice. Besides, Tokpie does not provide legal, tax, or financial advice or guarantee the coin's price performance.
More links to trade ICLICK tokens
For any questions, contact Tokpie at: https://t.me/tokpie.