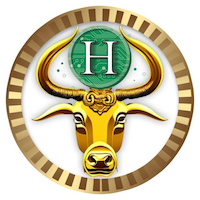 0xa83bC4A09734a4e41718b17B16AEEBDc14d5Ec83
It's the next-generation DeFi project.
Upvote
You can upvote by clicking on the buttons below. Moreover, you can get profit from price changes when voting by buying. Also, you can earn passive income by voting through staking.
Hopium's advantage 
Hopium's advantage includes the next generation of bankless & utility-based, Web3 and peer-to-peer dApps for the decentralized global cryptocurrency community. 
What's the Hopium token?
Hopium is a BEP20 utility token used inside the Hopium Crypto Wallet and for Telegram usage. Also, important to note that the coin's contract takes 4% from every transaction as a tax.
Disclaimer
In addition, please note that the information on this page does not constitute investment advice. Besides, Tokpie does not provide legal, tax, or financial advice or guarantee the coin's price performance.
More links to trade Hopium tokens
For any questions, contact Tokpie at https://t.me/tokpie.