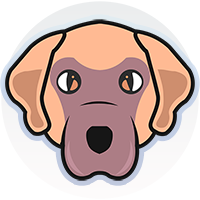 0x6533CC9BBa0582720659F1E8f2B1C71ADc63C2CF
Hank Inu represents a community-based protocol that grants 4% reflection to $HANK token-holders. Also, the team aims to release a marketplace for NFT and other valuable products.
Upvote
You can upvote by clicking on the buttons below. Moreover, you can get profit from price changes when voting by buying. Also, you can earn passive income by voting through staking.
Hank Inu's Advantages 
There are two advantages to Hank Inu's startup. First, the developers plan to launch a great pack of products. It will contain a marketplace for non-fungible tokens, DEX, Lottery, Crypto gaming, and Launchpad. The second benefit gives a four percent commission from each transaction to everyone who holds $HANK.  
What's the HANK token?
HANK is a BEP20 (BSC) community-driven token with a 10% tax rate. So, the contract takes a ten percent fee from each transaction. Then, 4% goes to all existing token-holders. Also, 3% goes to the LP-generating mechanism. Another 2% goes to the charity address. And the rest 1% goes to the burning wallet.
Disclaimer
Also, be aware that the text on this page is not investment advice. Moreover, Tokpie does not give any legal, tax, financial suggestions, or warranty of the token's price performance.
Additional links to trade HANK tokens
For any questions or cooperation, contact Tokpie at https://t.me/tokpie.