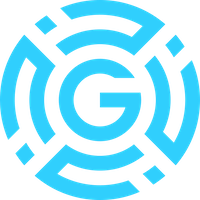 0x1F7e8fe01AEbA6fDAEA85161746f4D53DC9bdA4F
Market cap:
$1,489,370,883
It's a universal altcoin for the lotteries and casinos.
Upvote
You can upvote by clicking on the buttons below. Moreover, you can get profit from price changes when voting by buying. Also, you can earn passive income by voting through staking.
GG TOKEN's advantage 
GG Token's advantage includes lottery and casino businesses with white-label projects. Furthermore, the project created a "GGTKN" token. So, thanks to the $GGTKN coin, companies pay setup fees at a discounted rate. Also, they receive many other benefits.
What's the GGTKN token?
GGTKN is a BEP20 utility token that players can use inside the Lottery & Gambling Portals. Besides, various e-commerce projects accept $GGTKN. 
Disclaimer
Also, note that the text on this page is not an investment recommendation. Besides, Tokpie does not give any legal, tax, or financial suggestions or warranty of the coin's price performance.
More links to trade GGTKN tokens
For any questions, contact Tokpie at https://t.me/tokpie.