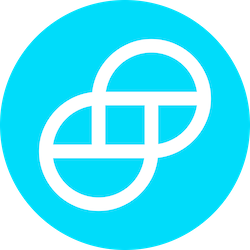 0x056Fd409E1d7A124BD7017459dFEa2F387b6d5Cd
It's a stablecoin issued by the Gemini - a regulated cryptocurrency exchange.
Upvote
You can upvote by clicking on the buttons below. Moreover, you can get profit from price changes when voting by buying. Also, you can earn passive income by voting through staking.
Gemini dollar's Advantage 
A primary advantage of Gemini's U.S. dollar is its reliability. Such creditworthiness comes from the New York State Department of Financial Services regulation. 
What's the GUSD token?
GUSD is an ERC20 stablecoin that has a backing of 1:1 USDT. Moreover, this altcoin allows trading transactions and staking in Defi Lend to earn passive income. Therefore, anyone can achieve good yields in Defi. Also, people can make money by providing liquidity to Gemini in $GUSD.
Disclaimer
Also, be aware that the text on this page is not investment advice. Moreover, Tokpie does not give any legal, tax, financial suggestions, or warranty of the token's price performance.
More links to trade GUSD tokens
For questions or cooperation, you can contact Tokpie at https://t.me/tokpie.