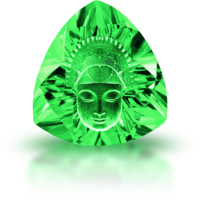 0xe1631864495a2251Ae092d678111ACE32eE28aD4
It's a green gems industry's disruptor operating with blockchain technology.
Upvote
You can upvote by clicking on the buttons below. Moreover, you can get profit from price changes when voting by buying. Also, you can earn passive income by voting through staking.
FuraCoin's Advantage 
FuraCoin's advantage is in a combination of blockchain with the precious emeralds industry. Thanks to that mixture, the team enhance the development of the green gems business. Also, the project connects with Emerald Trade Inc. - a company with vast experience in gems fields. 
What's the FURA token?
FURA is a BEP20 (BSC) token that has protection from huge dumps. Such protection includes coin's backing by physical emeralds.
Disclaimer
Also, be aware that the text on this page is not investment advice. Moreover, Tokpie does not give any legal, tax, financial suggestions, or warranty of the token's price performance.
Additional links to trade 

FURA tokens

For any questions or cooperation, contact Tokpie at https://t.me/tokpie.