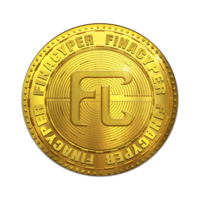 0xB74194F675263EaAF4659524EDD0eD37E1F4A798
It provides financial freedom to anyone working and curious to learn about the new market trends.
Upvote
You can upvote by clicking on the buttons below. Moreover, you can get profit from price changes when voting by buying. Also, you can earn passive income by voting through staking.
Finacyper's Advantage 
Finacyper's advantage is to support financial freedom and liberty for anyone around the World. Also, the team aims to provide token-holders a passive income solution operating with the help of $FACP altcoin.
What's the FACP token?
FACP is a BEP20 (BSC) token that allows users to make secure and hassle-free transactions.
Disclaimer
Also, be aware that the text on this page is not investment advice. Moreover, Tokpie does not give any legal, tax, financial suggestions, or warranty of the coin's price performance.
Valuable links to trade FACP tokens
For questions or collaborations, contact Tokpie at https://t.me/tokpie.