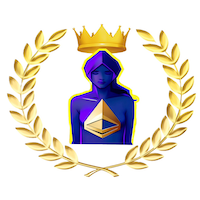 0x5e7ca3A35144896F8782f7ceE69611ACEE94737A
It's one altcoin to access many coins.
Upvote
You can upvote by clicking on the buttons below. Moreover, you can get profit from price changes when voting by buying. Also, you can earn passive income by voting through staking.
$ETH's advantage 
The $ETH's advantage is in aiming to provide investors with exposure to a diversified portfolio of cryptocurrencies. By creating an Ethereum-based exchange-traded fund token (ETFT), the $ETH altcoin leverages blockchain technology's decentralized and transparent nature. As a result, this enables investors to gain convenient, efficient, and secure access to multiple cryptocurrencies.
What's the $ETH token?
$ETH is an ERC20 token that could transform the cryptocurrency landscape and provide investors with new accessibility and flexibility.
Disclaimer
Also, kindly note that the text on this page is not investment advice. Besides, the Tokpie does not give any legal, tax, or financial suggestions or warranty of the coin's price performance.
More links to trade $ETH tokens
For any questions, contact Tokpie at https://t.me/tokpie.