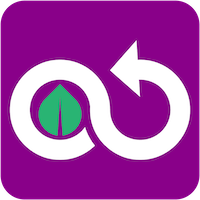 0x77e5Cce02139814E7efF377244cAC8B802cDdAb8
A platform that empowers businesses and institutions to incentivize end-users in embodying pro-environmental behaviors.
Upvote
You can upvote by clicking on the buttons below. Moreover, you can get profit from price changes when voting by buying. Also, you can earn passive income by voting through staking.
Eco Rewards Token's Advantage 
The Eco Rewards Token's advantage is an in-house-developed blockchain with a reward engine. Therefore, it allows mass adoption of the technology for non-specialists. As a result, the system is universal. Moreover, any consumer can get rewards when doing good for the planet. 
What's the ERW token?
ERW is a BEP20 (BSC) token serving as a means of reward. So, humans
can earn $ERW in ZeLoop mobile application. Users can download the app through ZeLoop's website.
Disclaimer
Also, be aware that the text on this page is not investment advice. Moreover, Tokpie does not give any legal, tax, financial suggestions, or warranty of the token's price performance.
Valuable links to trade ERW tokens
For any questions or cooperation, contact Tokpie at https://t.me/tokpie.