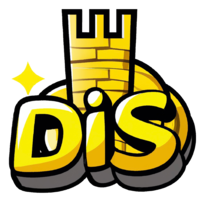 0xe2EcC66E14eFa96E9c55945f79564f468882D24C
It's a community-proposed meme altcoin.
Upvote
You can upvote by clicking on the buttons below. Moreover, you can get profit from price changes when voting by buying. Also, you can earn passive income by voting through staking.
Disney's advantage 
Miningtw Technology Co., Ltd., a collaborative team in Hong Kong and Taiwan, launched DIS on May 8, 2023. The DIS is a meme token issued by blockchain, cryptocurrency, and mining communities. Also, people can use it for interaction, event rewards, gifts, charitable purposes, and dreams. The token economic model pledges 50% of the circulation for over five years of mining. In addition, users can commit coins to divide up the percentage rewards per second based on the total amount of pledges. DIS aims to establish a fair, open, and democratic blockchain community where every user can participate and decide the direction of community development. Furthermore, humans can use the DIS token as a payment cryptocurrency, and it can also be used for charity, gifts, rewards, tips, etc., spreading joy and love to every corner of the world.
What's the DIS token?
DIS is a BEP20 community-driven and meme-coin. DaddyPig, the founder of DIS, is originally from Hong Kong and immigrated to Taiwan to pursue democracy and freedom. Hong Kong and Taiwan jointly established Miningtw Technology Co., Ltd. Starting from a cryptocurrency miner, it expanded to build large-scale mines and devoted itself to developing blockchain projects. DIS is based on the BSC network and has several functions and innovations. Simultaneously, DIS implements decentralized governance, allowing users to decide the direction of community development and major decisions through voting. DIS's governance structure adopts the decentralized autonomous organization (DAO) model, granting all DIS holders the right to participate in community decision-making, including proposals, discussions, and voting. In addition, DIS has implemented a staking mechanism. DIS holders can stake their tokens in smart contracts for interest or voting rights.
Disclaimer
In addition, please note that the information on this page does not constitute investment advice. Besides, Tokpie does not provide legal, tax, or financial advice or guarantee the coin's price performance.
More links to trade DIS tokens
For any questions, contact Tokpie at: https://t.me/tokpie.