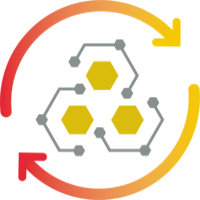 0x7e41E454b6A29C54e4cDB565E47542f4BCb37ef1
It's a brokerage contract converting ERC20 network contracts to BEP20 and much more.
Upvote
You can upvote by clicking on the buttons below. Moreover, you can get profit from price changes when voting by buying. Also, you can earn passive income by voting through staking.
Cybertronchain's advantage 
The Cybertronchain's advantage is redefining how payments move, how users consume, and how to use crypto in real life.
What's the CTC(TM) token?
CTC(TM) is a BEP20 token serving as a media brokerage contract. It can convert ERC20 (Ethereum chain) contracts to BEP20 (BSC). Besides, it can integrate various networks.
Disclaimer
In addition, note that the text on this page is not investment advice. Besides, the Tokpie doesn't give any legal, tax, or financial suggestions or warranty of the coin's price performance.
More links to trade CTC(TM) tokens
For any questions, contact Tokpie at https://t.me/tokpie.