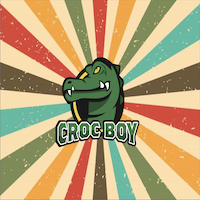 0x3645d5d14944C42151b97dba5cb5Ef6eD29e2f67
Meet a community-based and decentralized cryptocurrency aiming to become a big Meme project of the year.
Upvote
You can upvote by clicking on the buttons below. Moreover, you can get profit from price changes when voting by buying. Also, you can earn passive income by voting through staking.
CROC's Advantages 
Croc's advantage is in the firm and active community. So, the developers have an excellent chance to reach their goal - make $CROC one of the most popular meme coins in 2022.
What's the CROC token?
CROC is a BEP20 (BSC) token with an 11% tax rate. So, the contract takes eleven percent from each transaction. Then, it sends 4% to the marketing wallet. Another 4% goes to the team. Also, 2% goes to the liquidity on the PancakeSwap. And the rest 1% goes to the and development purposes 
Disclaimer
Also, be aware that the text on this page is not investment advice. Moreover, Tokpie does not give any legal, tax, financial suggestions, or warranty of the token's price performance.
Additional links to trade CROC tokens
For any questions or cooperation, you can contact Tokpie at https://t.me/tokpie.