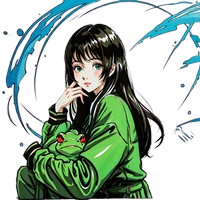 0xba083859285CFe315Ff8933085D2fcE72f8f9A6b
It's a BEP20 altcoin with a Buy Tax of 3% and a Sell Tax of 4%.
Upvote
You can upvote by clicking on the buttons below. Moreover, you can get profit from price changes when voting by buying. Also, you can earn passive income by voting through staking.
China Lady's advantage 
China Lady's advantage comes with a Buy Tax of 3% and a Sell Tax of 4%, making it a competitive option for cryptocurrency enthusiasts. The China Lady team has laid out their plans for the future, including launching social platforms such as Discord, Twitter, and Telegram and embarking on a marketing campaign to raise awareness of the token. A key milestone in the roadmap is the $China Lady token launch on the BSC chain. Token allocation and distribution, a marketing plan launch, and ongoing community building and growth will accompany this.
What's the China Lady token?
China Lady is a BEP20 token with taxation. In addition to the token launch, China Lady plans to establish a Yield Farm and offer dividend eligibility to NFT holders. The project also aims to list CMC and CG, develop a swap, and launch decentralized bridges. The team plans to build a solid, engaged community as the project expands. The ultimate goal is establishing a DAO, creating a public chain, and releasing Swap V1.0, making the token more accessible to users. With its ambitious roadmap and focus on community building, China Lady Token could become a significant player in the cryptocurrency space.
Disclaimer
In addition, please note that the information on this page does not constitute investment advice. Besides, Tokpie does not provide legal, tax, or financial advice or guarantee the coin's price performance.
More links to trade China Lady tokens
For any questions, contact Tokpie at: https://t.me/tokpie.