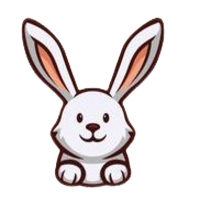 0x14B96dA234C5202d0256E2Ee64dde036dCcFD7e4
It's a community-based and decentralized meme altcoin operation on the Binance Smart Chain.
Upvote
You can upvote by clicking on the buttons below. Moreover, you can get profit from price changes when voting by buying. Also, you can earn passive income by voting through staking.
Cheugy Coin's advantage 
Cheugy Coin's advantage represents an innovative and entertaining vision of the precedent project while adding the necessary Gen Z inclusion layer in the blockchain realm.
What's the GENZ token?
GENZ is a BEP20 community-based and decentralized meme token. Also, the team aims to evolve into a unique Beauty and Fashion Metafi Ecosystem.
Disclaimer
Also, kindly note that the text on this page is not investment advice. Besides, the Tokpie does not give any legal, tax, or financial suggestions or warranty of the coin's price performance.
More links to trade GENZ tokens
For any questions, contact Tokpie at https://t.me/tokpie.