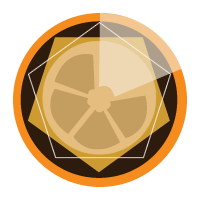 0x315cE59FAFd3A8d562b7Ec1C8542382d2710b06c
A startup from Japan that helps to preserve Cacao trees.
Upvote
You can upvote by clicking on the buttons below. Moreover, you can get profit from price changes when voting by buying. Also, you can earn passive income by voting through staking.
Cacao Shares' Advantages 
The Cacao Shares' advantage is its experienced team. Their growth model is to create, own and operate Agroforestry systems featuring exotic varieties of cacao. For example, fruits from the Theobroma Cacao tree are essential for making luxury chocolate. Also, the project plans to extend the agroforestry system and penetrate the international markets. Furthermore, CacaoShares applies an open ledger approach (Blockchain) to traceability and authenticity of specialty Cacao.

What's the CCS token?
CCS is an ERC20 token that operates on the Ethereum blockchain. This coin acts as a bridge between small-scale producers, empowering them with technology to conquer global markets. Looking at fair trade, better prices, and better ethical choices for consumers as well as a balanced source of value for Token Holders.
Disclaimer
Also, be aware that the text on this page is not investment advice. Moreover, Tokpie does not give any legal, tax, financial suggestions, or warranty of the token's price performance.
Additional links to trade CCS tokens
For any questions or cooperation, contact Tokpie at https://t.me/tokpie.