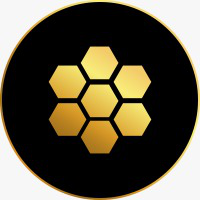 0x37140DeA3b9d66A941a6030806E70168B8b8b904
BeePay is the next frontier in digital payment platforms. It focuses on security and user experience. Also, it stands out as a revolutionary payment solution.
Upvote
You can upvote by clicking on the buttons below. Moreover, you can get profit from price changes when voting by buying. Also, you can earn passive income by voting through staking.
Overview of the BeePay Project
In today's digital age, convenience and security drive online transactions. Introducing BeePay, a state-of-the-art payment platform that aims to redefine your online transactional experience. BeePay's foundations are simplicity, accessibility, and top-notch security. Catering to both individuals and businesses, BeePay promises an uncomplicated interface on various devices, ensuring payment processes are smooth. Additionally, BeePay supports multiple payment methods, including credit/debit cards, bank transfers, and mobile money transfers, letting users choose their preferred way.
Team behind BPAY Token
The BeePay project is helmed by a consortium of brilliant minds that share a common vision for a decentralized future. This collective, known as Beexchange, is passionate about establishing a large community of decentralized enthusiasts in the cryptocurrency realm. They strive to make Beexchange the gold standard in the Web3 world.
Founders of BeePay
The founders' mission revolves around fostering a vibrant community of bright talents. Beexchange's ethos is rooted in unity and ambition, aiming to stand tall in the Web3 universe. Through various platforms like TELEGRAM and TWITTER, they encourage active participation and offer insights into Beexchange's growth trajectory.
Trading BPAY Token
Trading the BPAY token offers an exciting venture into the world of decentralized finance. It's essential to know the best practices and strategies to maximize your investment.
Market to trade the $BPAY tokens on CEX: 

BPAY/USDT.
How to Trade BPAY Token Effectively
The decentralized realm promises unparalleled financial power, allowing users to trade without intermediaries. BeePay's decentralized exchange provides a platform for direct, secure trading. With blockchain technology and smart contracts at its core, BPAY trading guarantees transparency, efficiency, and top-tier security. However, trading requires expertise. Users should educate themselves, practice caution, and always be informed about market trends before making trading decisions.
Best Practices and Strategies for Trading BPAY
Effective BPAY trading starts with understanding the market dynamics and being aware of the DeFi landscape's nuances. Embracing strategies like diversifying investments, setting clear entry and exit points, and continuous market analysis can significantly boost trading outcomes. BeePay also encourages users to leverage its staking facility, a potent tool for earning passive income. By staking assets, users can earn transaction fees and block rewards, thereby enhancing their investment returns.
What Makes BeePay Project Unique?
BeePay isn't just another payment platform. It's a comprehensive financial ecosystem that combines the best of traditional online payments and the revolutionary world of DeFi. With its array of offerings, from diversified investment opportunities in the Crypto Style Index Fund to passive income strategies via staking, BeePay truly stands out. Its commitment to user security, ease of use, and a transparent approach, further solidifies its unique proposition in the digital payment landscape.
The Journey: History of BeePay Project
BeePay, now synonymous with decentralized payment solutions, started as a vision to bridge the gap between traditional online payments and decentralized finance. Here's a glimpse into its transformative journey.
Early Beginnings and the Advent of BPAY
At the heart of BeePay lies a commitment to simplify financial interactions while ensuring utmost security. The initial concept revolved around addressing the pain points of online transactions, but it soon grew into a broader ambition: introducing the world to the benefits of DeFi. The launch of the BPAY token marked a significant milestone, ushering in an era of decentralized payments complemented by traditional methods.
Evolution and Expansion
The BeePay project didn't stop at payments. Recognizing the boundless potential of DeFi, the platform diversified, introducing the decentralized exchange, staking facilities, and the Crypto Style Index Fund. BeePay's growth trajectory is a testament to its unwavering dedication to innovation and its user-centric approach. By constantly evolving, BeePay continues to remain at the forefront of the financial digital revolution.
Roadmap of BeePay
BeePay's journey, though impressive, is far from over. An ambitious roadmap charts the course for its future, promising continuous innovation and enhanced user experiences.
Past Achievements of BPAY Token
From its inception to its present state, BPAY has achieved significant milestones. These include the successful launch of the token, integration into the BeePay platform, and garnering a robust user base. Its staking facility further propelled its popularity, offering users a lucrative passive income source.
Upcoming Milestones for BeePay Project
The future for BeePay looks bright. With plans to integrate more diverse payment options, enhance its decentralized exchange features, and expand the range of assets in the Crypto Style Index Fund, BeePay is poised to redefine the DeFi landscape. Collaborations and partnerships are also on the horizon, aiming to elevate the platform's offerings and reach.
Exploring the BPAY Token
The BPAY token stands as the cornerstone of BeePay, offering insights into its specifications, utilities, and potential. Dive deep into what makes this token a pivotal element of the BeePay ecosystem.
Specifications of BPAY Token
BPAY token, designed with precision and efficiency in mind, serves as a beacon in the DeFi space. Built on a robust and secure blockchain framework, it guarantees fast transactions, minimal fees, and a transparent audit trail. These specifications ensure that BPAY isn't just another token but a formidable player in the decentralized finance realm.
Circulation Supply for BPAY Token
Maintaining a balanced circulation supply is pivotal for a token's stability and growth potential. BPAY ensures this balance, with periodic burns, rewards distributions, and staking benefits influencing the token's supply dynamics. This strategy fosters trust among holders, ensuring long-term value and sustainability.
Utilizing the BPAY Token: Benefits and Use Cases
BPAY is more than just a medium of exchange. Its utility spans a plethora of use cases within the BeePay platform, from staking rewards to facilitating seamless transactions and accessing exclusive financial tools. As BeePay grows, so does the breadth of BPAY's potential applications, cementing its position as an indispensable asset for traders and investors alike.
Essential Resources for BPAY Token Traders
For both seasoned traders and newcomers, BeePay provides an array of resources, ensuring everyone has the tools needed to navigate the world of BPAY trading effectively.
Trusted Platforms to Buy BeePay (BPAY)
Security and credibility are paramount when trading tokens. BeePay recognizes this, recommending only trusted and vetted platforms for BPAY acquisitions. Whether you're looking to buy, sell, or swap, these platforms guarantee a seamless and secure trading experience, fortifying your trust in the BeePay ecosystem.
The Journey: History of BeePay Project
The evolution of BeePay is a testament to innovation, community involvement, and an unwavering commitment to revolutionizing the world of online transactions.
How BeePay Transformed Over Time
From its humble beginnings as a mere concept, BeePay has grown exponentially. The initial vision was simple: create a platform that simplifies, secures, and revolutionizes online transactions. Over the years, with continuous feedback from its community and the relentless effort of its team, BeePay has expanded its offerings, launched the BPAY token, and ventured into the DeFi landscape.
Roadmap of BeePay
BeePay's roadmap is a well-charted journey, outlining past achievements and future aspirations, emphasizing the project's dedication to its mission and community.
Past Achievements of BPAY Token
Since its inception, BPAY has achieved numerous milestones. From successful token launches, partnerships, and integrations, to building a vibrant community of supporters, BPAY's past is a testament to its resilience, innovation, and potential. These achievements not only solidify BPAY's position in the crypto space but also lay the foundation for what's to come.
Upcoming Milestones for BeePay Project
The horizon looks promising for BeePay. With plans to expand its platform capabilities, introduce new tools for traders, and foster more strategic partnerships, the future of BeePay is set to be even brighter. These forthcoming milestones reflect the team's dedication to innovation and their unwavering commitment to the BeePay community.
FAQ
Here, we address the frequently asked questions about BeePay and the BPAY token, ensuring clarity, trust, and transparency for our community.
What is the utility of BeePay?
BeePay, as a multifaceted platform, offers diverse utilities. Beyond being a secure payment gateway, it provides staking rewards, access to the Crypto Style Index Fund, and facilitates seamless DeFi transactions. Moreover, with the BPAY token, users can take advantage of exclusive platform benefits and tools.
How can I securely store BPAY Token?
The security of your BPAY tokens is of paramount importance. It's advisable to store your BPAY tokens in reputable wallets that support ERC-20 tokens, such as MetaMask, Trust Wallet, or Ledger. Always ensure to keep your private keys offline and never share them with anyone. Regularly update your wallet software and consider using multi-signature wallets for an added layer of security.
What exchanges support BPAY trading?
BPAY token, being a prominent player in the crypto space, is supported by several major exchanges. Users can trade BPAY tokens on popular platforms like Binance, Coinbase, and Kraken. For the latest list of supported exchanges, always refer to the official BeePay website or announcements on our social media channels.
Are there any upcoming partnerships or integrations for BeePay?
Yes, BeePay is continually exploring opportunities to collaborate with various entities in the crypto sphere. Our focus is on forging partnerships that align with our mission and bring tangible benefits to our community. While we're excited about several upcoming integrations, specifics will be announced on our official channels as they materialize.
Essential Resources for BPAY Token Traders
Trading BPAY token requires insights, tools, and platforms that ensure a smooth experience while maximizing opportunities.
Trusted Platforms to Buy BeePay (BPAY)
For those looking to venture into the BPAY ecosystem, several trusted platforms offer the token. Platforms like Binance, Coinbase Pro, and Gemini have BPAY listed for trading. When choosing a platform, consider factors such as security features, user experience, fees, and customer support. Always conduct thorough research before making a choice.
Disclaimer
All investments carry risks, and past performance is not indicative of future results. The content provided here is for informational purposes only and should not be construed as financial or investment advice. Always consult with a financial advisor before making investment decisions and do your own research when considering the purchase or trade of BPAY tokens or using the BeePay platform. Besides, Tokpie does not provide legal, tax, or financial advice or guarantee the coin's price performance.