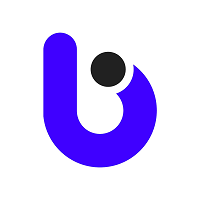 0x875aE2672Fa6F54ffbe3020Ef781836Ae3499929
It builds transformative tools, emphasizing AI, Web3, and gaming for adoption.
Upvote
You can upvote by clicking on the buttons below. Moreover, you can get profit from price changes when voting by buying. Also, you can earn passive income by voting through staking.
BOZZCoin's advantage 
BOZZ is revolutionizing how businesses and consumers engage by developing transformative tools and experiences. One of their remarkable offerings, Bozz Talk, facilitates real-time text and audio communication among multiple participants without a shared language. Bozz integrates dynamic AI and ML assistance to create immersive conversational environments, leveraging significant advancements in this field. Bozz Talk's applications for businesses and consumers are immensely intriguing and promising. Additionally, Bozz Talk enhances the user experience and expands the commercial reach of other products within the comprehensive Bozz product suite, adding even more value to their offerings. Bozz Business is another impressive solution utilizing AI and Machine Learning to support entrepreneurs and business owners at various stages. By providing comprehensive business plans, effective marketing strategies, competitive positioning, and compelling go-to-market messaging, Bozz Business streamlines the process, allowing teams to focus on core business activities.
What's the BOZZ token?
Bozz is actively collaborating with select organizations during the alpha testing phase. Bozz Train, another valuable component, assists individuals and organizations in optimizing their communication skills, including impactful presentations and actionable messaging. Bozz Train's plugins for popular platforms like Google Meet, Microsoft Teams, and Zoom offer real-time guidance and scoring based on the proprietary BOZZ AI/ML framework. So, it empowers individuals and teams to continuously improve their skills and align with organizational messaging, enhancing capacity and competitive edge. Bozz Gaming taps into the thriving gaming market by introducing viral web3 gamification. Although the team still needs to disclose specific details to maintain a competitive advantage, it is essential to note that Bozz focuses on building gamification experiences rather than developing games themselves. Besides, the management will not use the $bozz coin as a play-to-earn (P2E) token.
Another significant aspect of Bozz's vision is the Bozzi ecosystem, enabling third-party applications to monetize innovatively. With its token, Bozzi, an independent third-party app ecosystem, benefits from the Bozzi Revenue Engine and a gamification infrastructure that introduces actual fiat inflows, fostering a sustainable hybrid revenue model. Bozz draws inspiration from the thriving Kin Ecosystem, which aims to reach millions of mainstream users by integrating Kin into various third-party applications. By leveraging the team's experience in the Kin Ecosystem, Bozz understands the importance of user adoption and the need for a balanced tokenomics model. The Bozzi ecosystem will feature an initial governance structure comprising BOZZ and third-party applications, aiming to transition to a community-involved DAO governance model. Bozzi will attract B2C applications from BOZZ and other committed third-party applications, while $bozz holders will also receive an airdropped allocation of $bozzi. As the Bozz network evolves and market demands arise, Bozz will explore the development of an EVM Layer 2 protocol utilizing $bozz as the native currency, further expanding their impact and possibilities.
Disclaimer
In addition, please note that the information on this page does not constitute investment advice. Besides, Tokpie does not provide legal, tax, or financial advice or guarantee the coin's price performance.
More links to trade BOZZ tokens
For any questions, contact Tokpie at: https://t.me/tokpie.