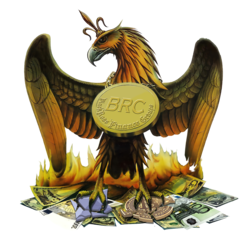 0x43b4b26FAF7a3077a53F73aa08688ce70bBE7EB7
It's a crypto project that focuses on green energy.
Upvote
You can upvote by clicking on the buttons below. Moreover, you can get profit from price changes when voting by buying. Also, you can earn passive income by voting through staking.
BlackRose Finance's advantage 
BlackRose Finance's advantage is the aim to get people off of fossil fuels. Therefore, the team wants to persuade the community to use green energy.
What's the BRC token?
BRC is a BEP20 token that has 10% taxation. So, the contract deducts ten percent from each transaction. Then, these funds go to the holders' pockets and support the growth of BlackRose's ecosystem.
Disclaimer
Also, note that the text on this page is not an investment recommendation. Besides, Tokpie does not give any legal, tax, financial suggestions, or warranty of the coin's price performance.
More links to trade BRC tokens
For any questions, contact Tokpie at https://t.me/tokpie.