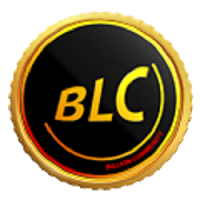 0x2f4470f97c568E6036c8bC0bAfd1279563d57D46
It allows consolidating all your cryptocurrency assets.
Upvote
You can upvote by clicking on the buttons below. Moreover, you can get profit from price changes when voting by buying. Also, you can earn passive income by voting through staking.
Billion Local Coin's advantage 
Billion Local Coin's advantage includes a wide range of resource networks that connect the entire cryptocurrency ecosystem, making purchases and goods transparent and traceable. The ecosystem comprises more than just a decentralized network with a payment mechanism and ID tracking. Cryptocurrency retailers, online traders, merchants, and customers would benefit from the resources supplied by Billion Local Coin. The digital economy, powered by blockchain technology, creates new opportunities for businesses and individuals. Furthermore, one of the most promising applications of blockchain technology is the development of digital currencies, also known as cryptocurrencies. So, $BLC Coin is a new cryptocurrency project aiming to provide potential holders stability and long-term growth. However, the main focus of the Billion Local Coins is to develop a credible solution that avoids the displacement of families from their homes.
Besides, Billion Local Coin offers several advantages to its users, including a proficient marketplace, BLMarket (BLM), that has been designed and developed in tandem with the BLC coin. BLM Market helps users find the right cryptocurrency deal according to their preferences and trade them effortlessly using the BLC Solid system within the marketplace. Additionally, BLC provides a decentralized exchange platform, BLSwap (BLS), that allows users to exchange their cryptocurrency and double their profit margin without finding a viable exchange platform. Furthermore, BLC offers an immersive Play2Earn gaming experience, BLGames (BLG), and highly profitable NFTs that provide the best returns on investments, BLNFT (BLN). Billion Local Coin provides an all-inclusive ecosystem that connects the whole crypto ecosystem and makes purchases and goods transparent and traceable. The BLC Coin project offers a promising investment opportunity, providing stability and long-term growth for potential holders, and is backed by a basket of significant cryptocurrencies and a €500 Million Corporate Bond, ensuring a robust economy in the digital coin.
What's the BLC token?
BLC is a BEP20 altcoin operating on the Binance Smart Chain. Also, it will be backed by a basket of major cryptocurrencies, including but not limited to Bitcoin, Ethereum, Litecoin, Ripple, and many more, providing a stable economy in the digital coin. In addition, the BLC Coin is backed by a 500 Million Euro Corporate Bond, ensuring ample liquidity. The management team behind these coins appreciates the support given to their projects by their holders/members. The TBCT coin project, which has been in circulation since 2019, has endured various circumstances, giving them a wide range of experience in managing such projects. With these assets firmly placed behind the BLC Coin, potential holders can be confident in its ability to withstand the test of time.
Disclaimer
In addition, please note that the information on this page does not constitute investment advice. Besides, Tokpie does not provide legal, tax, or financial advice or guarantee the coin's price performance.
More links to trade BLC tokens