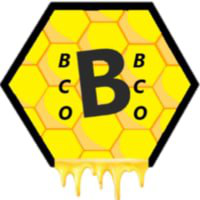 0x248f2fd8A34303d8F1B7Ba65A1848eF90ae4F72F
BeeCoin is a coin for all bee lovers, BeeCoin wants to give honey to all holders so it distributes 3% for every new transaction, to every holder. The goal of the currency is in the near future to connect the interests of bees with the interests of buyers.
Upvote
You can upvote by clicking on the buttons below. Moreover, you can get profit from price changes when voting by buying. Also, you can earn passive income by voting through staking.
BeeCoin's Advantage 
BeeCoin's advantage is in helping the bees. The team believes that bees could become extinct in three years. As a result, there would be no planet. So, the project aims to help donations organizations that save the bee ecosystem. To reach this goal, the developers created the bee coin with no handling. 
What's the 
BCO
 token?
BCO is a BEP20 (BSC) token that provides holders with benefits on the BeeCoin trading platform. Simultaneously, the platform allows buyers and sellers to make fast and decentralized transactions. Moreover, thanks to the low brand circulation, it pays off and is a reliable investment for fast and secure transactions. In that way, the team wants to link bees' interests with buyers' interests.
Disclaimer
Also, be aware that the text on this page is not investment advice. Besides, Tokpie does not give any legal, tax, financial suggestions, or warranty of the coin's price performance.
More links to trade BCO tokens
For any questions, contact Tokpie at https://t.me/tokpie.