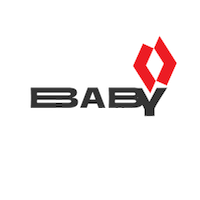 0xeC13736FFB2A50F3A4817E5797C8A8A777A147CB
It's an altcoin with automated 3% auto loop rewards.
Upvote
You can upvote by clicking on the buttons below. Moreover, you can get profit from price changes when voting by buying. Also, you can earn passive income by voting through staking.
Baby Loop's Advantages 
Baby Loop's advantage is an interactive community system. The developers have designed it for two operations. So, all community members can get their rewards.
What's the BLOOP token?
BLOOP is a BEP20 (BSC) token with 12% taxation. So, the contract deducts twelve percent from each transaction. Then, 5% goes to marketing. Then, another 3% goes to the liquidity pool. Also, 3% goes to the existing holders. And the rest, 1%, goes to the burning wallet. 
Disclaimer
Also, be aware that the text on this page is not investment advice. Moreover, Tokpie does not give any legal, tax, financial suggestions, or warranty of the token's price performance.
More links to trade BLOOP tokens
For questions or cooperation, you can contact Tokpie at https://t.me/tokpie.