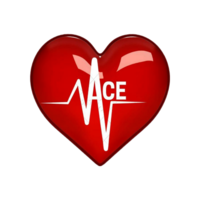 0xFAaA87943bFca6D97434bE3d26C589647FEA4375
The project profits go to the token's liquidity. Also, developers funded 100% of this startup.
Upvote
You can upvote by clicking on the buttons below. Moreover, you can get profit from price changes when voting by buying. Also, you can earn passive income by voting through staking.
ACEToken's Advantages 
The ACEToken is a unique project because it has a 100% community-based decentralized coin. The developers created it to allow owners to earn equally and sustainably by bridging traditional business communities with the crypto economy. Besides, ACEToken gets additional power from an infusion of 50% of profits from quantifiable Startups included into the ACEToken's liquidity pool. Therefore, the absolute core of our project is 100% community focus and genuine promotion of socio-economic opportunity for all.
What's the ACE token?
ACE is a BEP20 (BSC) token that doesn't have any hidden fees and taxes. Moreover, its max supply is strictly limited to 1 trillion coins. So, the team cannot decrease the value by minting additional tokens. Apart from the above, there are no auto-burnings. This altcoin allows all participants to make a profit transparently.
Disclaimer
Also, be aware that the text on this page is not investment advice. Moreover, Tokpie does not give any legal, tax, financial suggestions, or warranty of the token's price performance.
More links to trade ACE tokens
For questions or cooperation, you can contact Tokpie at https://t.me/tokpie.