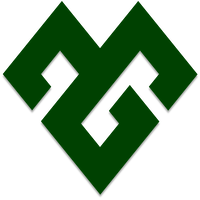 0x1a515bf4e35AA2DF67109281DE6B3b00Ec37675E
Market cap:
$10,862,009,417
It brings carbon to the blockchain by protecting the earth's natural carbon sinks.
Upvote
You can upvote by clicking on the buttons below. Moreover, you can get profit from price changes when voting by buying. Also, you can earn passive income by voting through staking.
2G CARBON COIN's Advantages 
A primary advantage of 2G CARBON COIN comes from its owner – the Bioethanol Tunisie Group. This company has a big agro-industrial project in Tunis. So, $2GCC has supported by around 100,000 hectares of land. Moreover, it will be a green area, thanks to planting a patented "Arundo Donax" species, which can grow in extreme conditions.
What's the 2GCC token?
2GCC is a BEP20 (BSC) token that aims to protect the earth's natural carbon sinks and finance planet-saving projects.
Disclaimer
Also, be aware that the text on this page is not investment advice. Moreover, Tokpie does not give any legal, tax, financial suggestions, or warranty of the token's price performance.
More links to trade 2GCC tokens
For questions or cooperation, you can contact Tokpie at https://t.me/tokpie.